cuplock scaffolding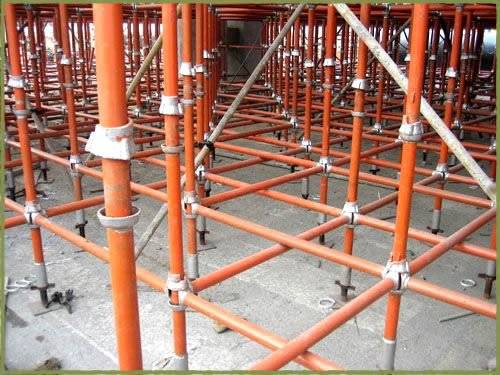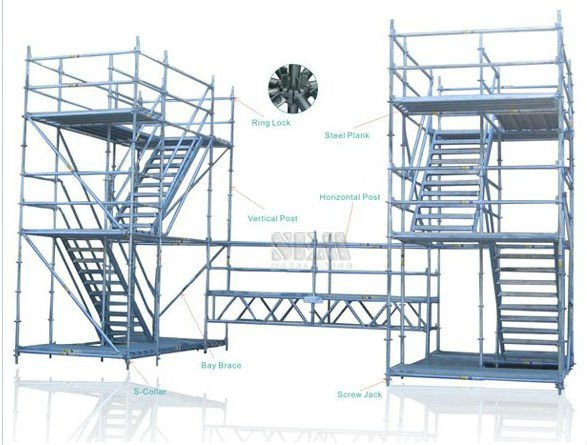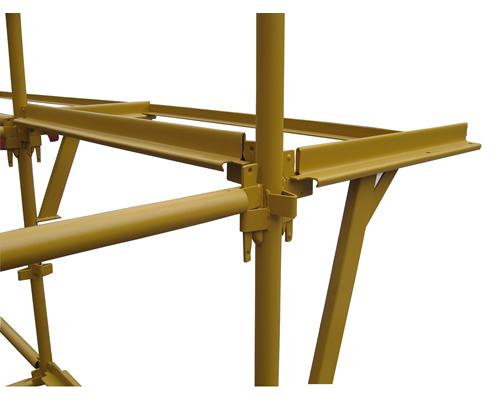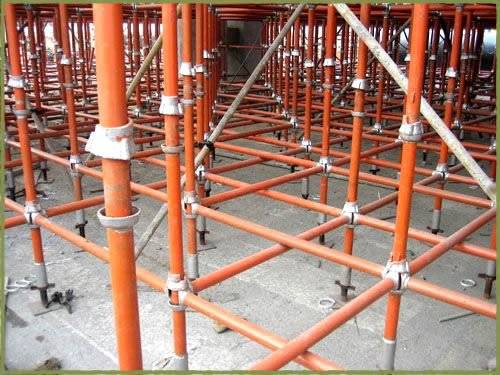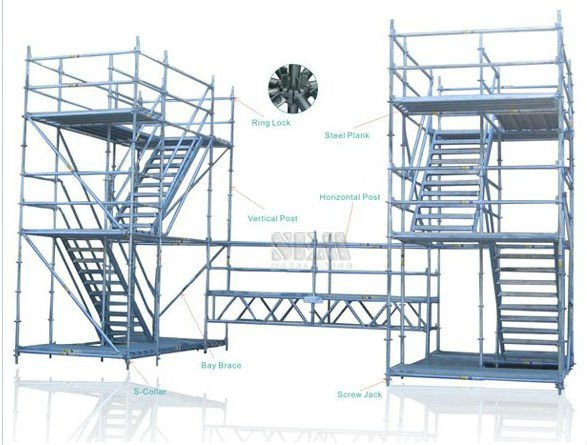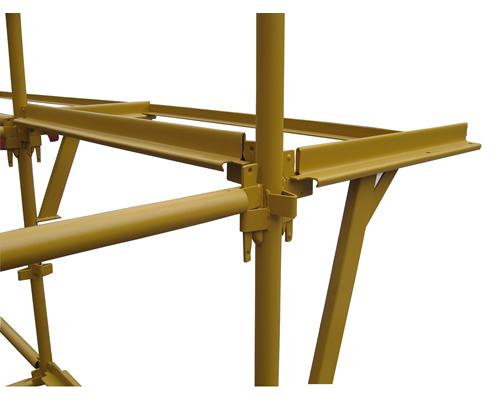 Model No: HCS
Product Name: Cuplock Scaffolding System
Cuplock Systems is well known Scaffolding Systems for quick locking the scaffoldings by using two cup shaped locks. Cup lock system, also known as Cuplock systems is widely used in scaffolding industries because of its easy-to-use and highly Versatile nature.
Features:
CUP-LOCK is a multi-purpose system scaffold, suitable for access and formwork support in all types of construction of building & civil engineering projects. This complete galvanised system is probably the fastest and most-widely preferred scaffold system.
The main feature of CUP-LOCK is the unique node locking method which allows up to four horizontal members to be
fastened to a vertical member in one action by a single hammer blow - without the use of nuts and bolts or wedges.
The locking node is formed by two cups, a fixed lower cup which is welded to the vertical member at every 50cm intervals and a sliding upper cup. First the forged blade ends of the horizontal member are connected loosely but safely to the lower cup.
The key strength of CUP-LOCK system is being extremely versatile. It is ideal for many applications as formwork support, or general access scaffold, staircase tower, mobile tower and table form. It has flexible erection as straight,
curved or circular configuration for both access and support purposes.
Main Parts:
1. Standard: Made of 48mm O.D. x 3.2mm thickness high grade steel tube, 1 cup 0.5meter, Length: 3000, 2500, 2000, 1500, 1000, 500mm etc. Available, and can be to ordered by you,
2. Ledger: Made of 48mm O.D. x 3.2mm thickness high grade steel tube, length800mm/ 1500mm, length can be ordered.
3. Cup: Made from cast-steel or pressed steel
4. Ledger connection-peg: made from cast-steel,
5. Base screw jack: length 600mmx3.5mm thickness strength tube, length to be order, solid tube available.
6. U head screw jack: length600mmx3.5mmthickness strength tube with U head plate, length can to be order, solid tube available.
7. Surface: painted/cold (hot) dipped galvanized or to be order
8. Also can manufacture it as your requirement